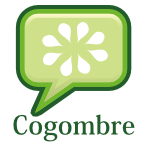 On May 10th, 16:00 PM at Main
Cucumber (http://cukes.info/) is a novel tool for Behaviour Driven Development. While early BDD tools like RSpec and Shoulda are geared towards programmers, classes and objects, Cucumber nicely fills the communication gap between customers, programmers and testers. This session will change how you approach requirements and testing of Ruby applications.
In this session I will walk you through the development of a real application using Cucumber and BDD. You will learn how to install and run Cucumber and how to use it with other tools. I will also show you some common antipatterns and mistakes and how to write great features that talk to the whole team.
The presentation will be in the form of a small, fast paced project, alternating between customer-team conversations and real-time programming with Cucumber and Ruby.
Rate of this talk

(28 votes so far)